The national Council on American Islamic Relations (CAIR) held their annual banquet on October 17, 2015 for the fourth year in a row at the Crystal Gateway Marriott in Arlington, Virginia. The Crystal Gateway Marriott also hosted CAIR's 2014, 2013 and 2012 banquets.
Florida Family Association's online campaigns have influenced several hoteliers.
Not so with Marriott who continues to cater to organizations linked to the Muslim Brotherhood and Hamas.
Here's why many American's are concerned about CAIR's history and agenda:
The FBI is prohibited from having "non-investigative interactions" with CAIR.

"In 2008, the FBI developed a policy on its interactions with CAIR based in part on evidence presented during the 2007 trial of the Holy Land Foundation for Relief and Development.! The evidence at trial linked CAIR leaders to Hamas, a specially designated terrorist organization, and CAIR was named as an unindicted co-conspirator in the case. The policy was intended to significantly restrict the FBI's non-investigative interactions with CAIR and to prevent CAIR from publicly exploiting such contacts with the FBI." Office of the Inspector General.
In September 2013 the Office of the Inspector General audit of the FBI stated in part: the FBI needs to ensure that all appropriate personnel at Headquarters, particularly OPA and - and in the field offices are fully briefed on the requirement to coordinate with one another. The FBI's re-promulgation of the in June 2011, reflects its belief that specific considerations still require that non-investigative interactions with CAIR be restricted on an ongoing basis. Office of the Inspector General report page 36 of 41. – represent redacted information.
CAIR is working hard to make Sharia law legal in the United States.
It is very difficult to comprehend why Marriott continues to host the Council on American Islamic Relations' (CAIR) national banquet given their sympathy for terrorist allies, support for Sharia law in America and opposition toward Israel.
Americans who are concerned about CAIR's history and agenda have the First Amendment Right to complain about this event and choose hoteliers who do not give place to the same. Florida Family Association has prepared an email for you to send to Marriott's officers and directors. Your email will not only voice concern about this important issue but it will also educate corporate officials with facts regarding CAIR's history.
To send your email, please click the following link, enter your name and email address then click the "Send Your Message" button. You may also change the subject or message text if you wish.
Click here to send your email to Marriott officers and directors.
Contact information:
Crystal Gateway Marriott
1700 Jefferson Davis Highway
Arlington, Virginia 22202
Phone (703) 920-3230

Regan.linke@marriott.com
Crystal Gateway Marriott General Manager
Marriott International Inc/DE
10400 Fernwood Road
Bethesda, MD 20817
United States
Phone: 1-301-380-3000
Fax: 1-301-380-3967

Arne.Sorenson@marriott.com
Arne M. Sorenson, President and Chief Executive Officer

David.Grissen@marriott.com
David J. Grissen, Group President, The Americas



Tony.Capuano@marriott.com
Anthony G. Capuano, Executive Vice President and Chief Development Officer
Marriott International, Inc. Board of Directors

J.W. Marriott Jr.
Executive Chairman and Chairman of the Board
Marriott International, Inc.
John.Marriott@marriott.com

John W. Marriott III
Vice Chairman of the Board, Marriott International, Inc., and
Chief Executive Officer, JWM Family Enterprises, L.P.
John.w.Marriott@marriott.com

Mary K. Bush
Chairman
Bush International, LLC
mbush@brockcapital.com

Frederick A. "Fritz" Henderson
Chairman and CEO
SunCoke Energy, Inc.
Email not available.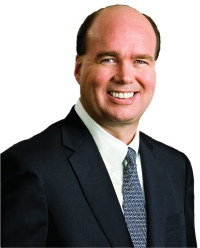 Lawrence W. Kellner
President
Emerald Creek Group, LLC
larry.kellner@emeraldcreek.com

Debra L. Lee
Chairman and Chief Executive Officer
BET Networks
debra.lee@viacom.com

George Muñoz
Principal
Muñoz Investment Banking Group, LLC
Barristers.com is blocking emails from floridafamily.org
gmunoz@barristers.com



Steven S Reinemund
Dean of Business
Wake Forest University
steve@wfu.edu

W. Mitt Romney
Former Republican Candidate for President of the United States

Susan C. Schwab, Professor
University of Maryland School of Public Policy
sschwab@umd.edu